PUBLICATION________________________________________
PHILIPPE CHAMOUARD
GUSTAV MAHLER
TEL QU' EN LUI-MEME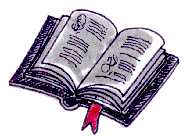 Disseminated among his writing, his correspondence and among the interviews and accounts from his contemporaries, the best part of Gustav Mahler's artistic thought - the last great post-romantic composer- is, for the first time, collected in only one book, thus allowing a better understandint of both man and artist.
The main texts of Mahler himself recalling the powerful moments of his career are assembled here. Step by step, we follow the young Jew from Bohemia whose determination and talent are to lead him to the head of the Opera in Vienna, at the age of 37, then to the summits of international fame. His artistic requirements, for the most part innovative ones, were to be at the origin of the lyric production of the 20th century.
We discover the conductor's personal visions which enabled him to become the greatest performer, from Wagner's death to Toscanini's accession. The composer discloses his doubts, his distress, his joys, his objectives.
By introducing us on the very heart of his thought, the artist seems to remind us that behind the public, authoritarian figure, with the iron profile, there is also a sensitive, generous, and the one wordn human being.
Chapter I: The artistic career
Chapter II: The conductor
Chapter III: The composer
Chapter IV: The works
Chapter V: The philosopher
Editions Connaissances et savoirs 2006
© Editions Méridiens Klincksieck 1989